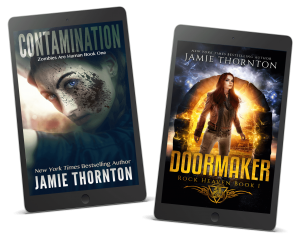 Try out a complete story in each of my bestselling series for free.
Make sure to enter your BEST email address to get the books.
P.S. I love to write stories filled with complicated characters who clash over complex issues while surviving high-stakes danger (with a dash or two of romance)! Sometimes this takes place halfway around the world, or in an apocalyptic future, or in a parallel universe. My books won't stick to one genre, but they will always take you on an adventure!